THE IRISHMAN
CAMPAIGN STRATEGY LEAD
CREATIVE DEVELOPMENT
+ PRODUCTION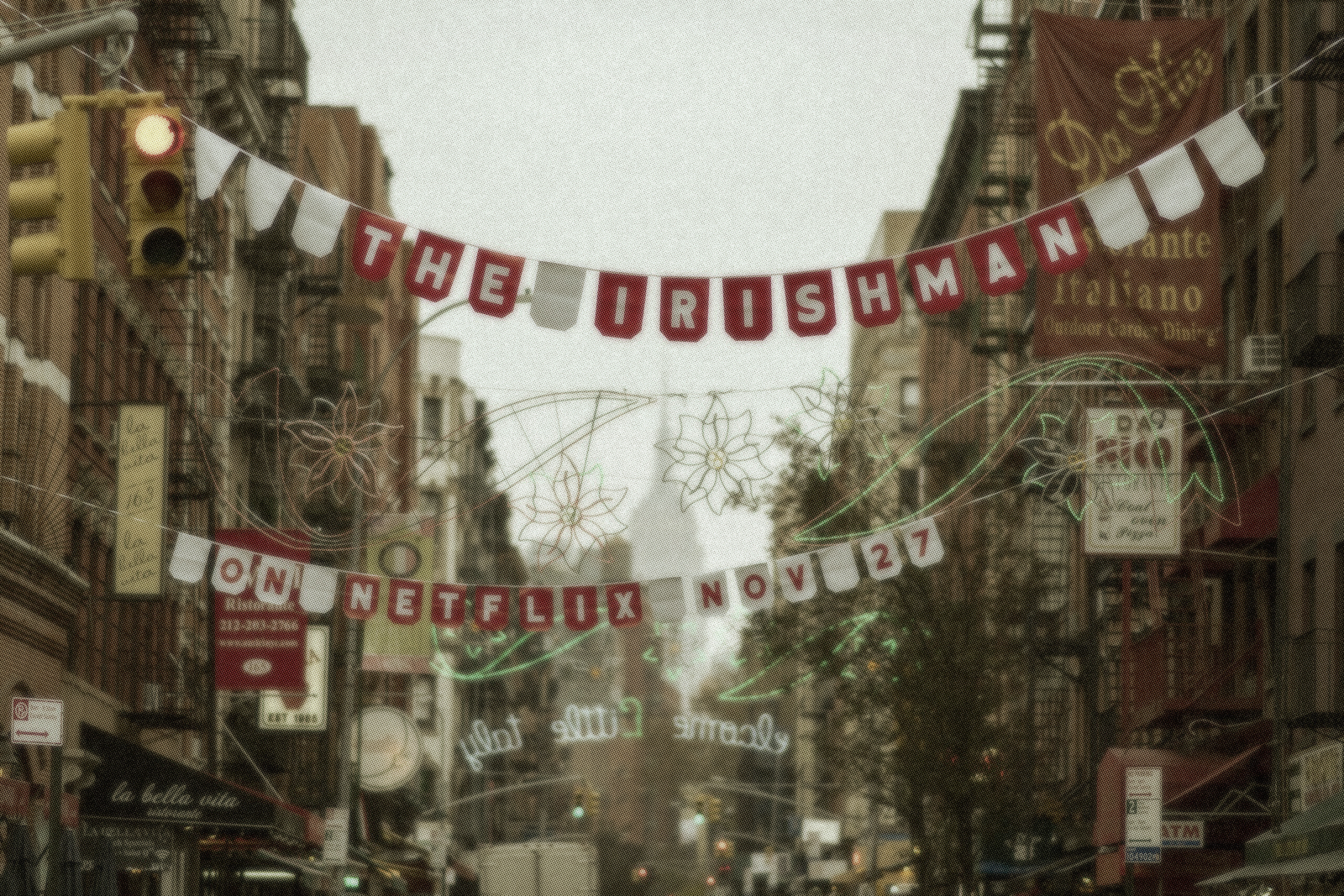 Leading the Little Italy Takeover campaign for the Oscar nominated film, The Irishman, was one of those once-in-a-lifetime moments; being involved with a film including so many legends was such an honor. We transformed the historic New York neighborhood back to 1975, the day after Jimmy Hoffa went missing, giving New Yorkers a taste of Little Italy and submerging the city into a moment that changed history. The brand campaign earned Ad Age's Best Brand Activation 2020 Award.



+ Best Brand Activation Award (Best of Experimental 2020), Ad Age
+ Netflix is de-aging Little Italy to 1975 this weekend in honour of The Irishman, Time Out
+ Netflix is Transporting NYC's Little Italy Back to 1975 - and There Will Be
Free Food to Celebrate, Travel + Leisure

Peep the details and recap of the takeover!


2019
NETFLIX
THE IRISHMAN
Did you like this project?
WORK WITH ME